Finding your way around BGS Online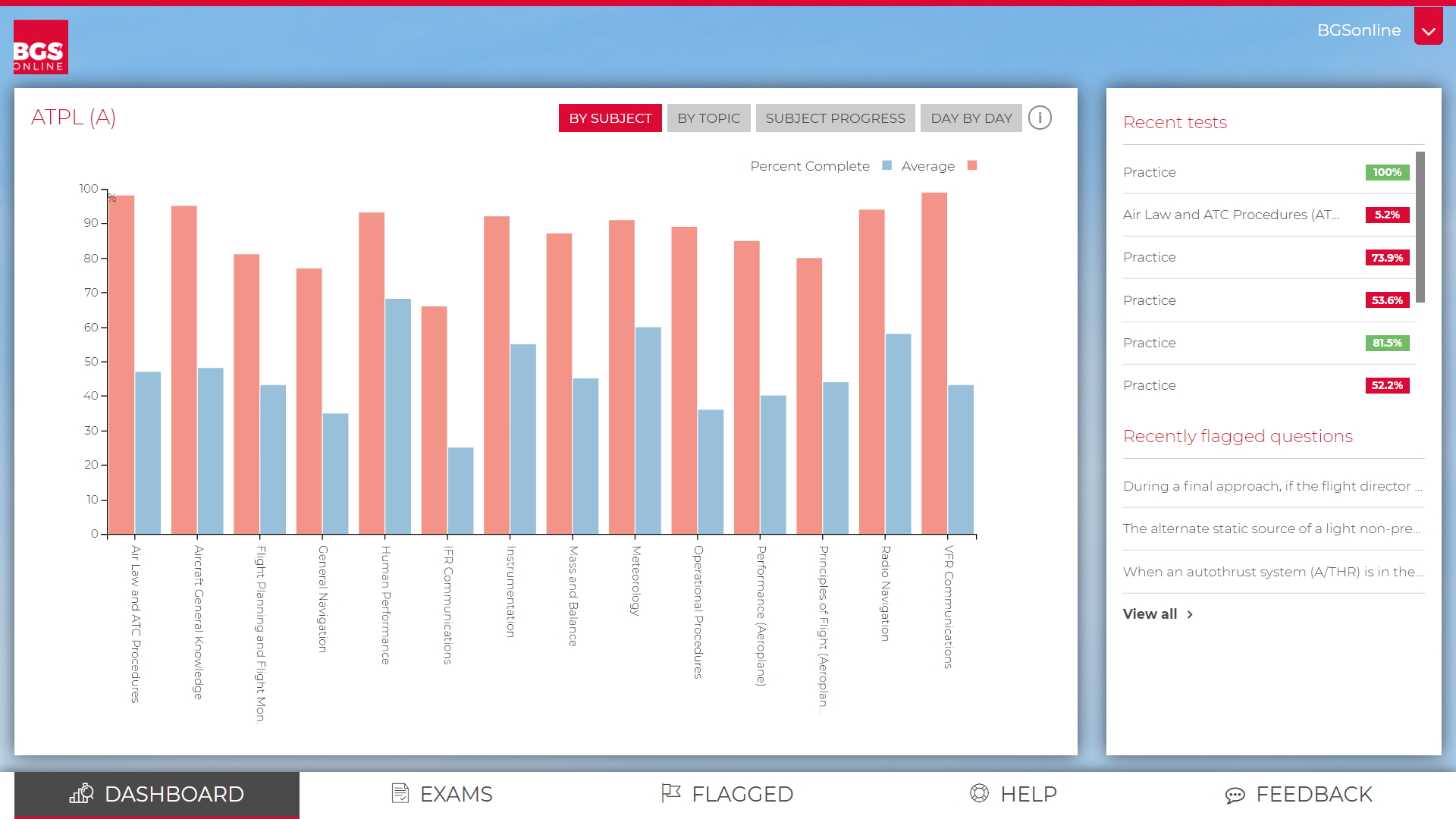 After using the site for a while you will develop your own method of using the features. The best advice when first starting out is to set aside some time to explore!
Here are some quick video guides covering the main pages you'll find in BGSonline:
The Dashboard Page
The Exams Page
Flagged Questions
FAQ's
How to I change the exam I will see questions for?
How do I submit feedback or a question?
How do I reset my progress?
What category of questions should be included?

If you have any other questions about using the site you can contact us by emailing support@bristol.gs